It's finally time for that big event you've been planning with your friends for weeks. It's a celebration so you are going out, but there's so many of you that you have to take multiple vehicles.
Wouldn't it be nice to just take one?
Even a large group can fit on a party bus. Renting a party bus can be easy and there are a lot of fun party bus ideas to make the trip exciting.
Party Bus Ideas
The amount of party bus ideas are almost endless. The things to do on a bus will make your time more enjoyable. From party bus theme ideas to the best drinks and games, there are plenty of ways to make amazing memories.
Here are 10 party bus ideas for a night to remember:
1. Party Bus Themes
Giving your party a theme could spice up the night even more. If you have a guest of honor, think about what they like most and turn it into a party bus theme.
Anything can be a theme! Here are some party bus theme ideas:
Decade themes (70's, 80's, 90's)
Sports team theme
Disco
Masquerade
Depending on the theme of your choice, you can set up activities to follow. Is disco the theme of your choosing? Have a dance-off!
2. Karaoke
Music is one of the best ways to turn a night into a party. A karaoke contest is one way to have an epic night.
This party bus idea could be done in teams as a fun way to bond with your friends. You can divide everyone up and have them prepare a song. If you have a party bus theme, choose songs that go along with the theme.
Rehearsals and performances can all be done on the bus. Get ready to laugh and enjoy the show.
3. Card and Board Games
Card and board games are a great way to get the party going. If you are having a drink or two on the bus, you can turn the games into drinking games if everyone is 21 and over.
Screwdrivers, mojitos, and long island ice teas are great drinks to add to your party bus. Beer will also suffice. Some party buses even have a bar you can stock your goodies in.
It's a good idea to call the party bus rental company before bringing games on board. Get a look at what the bus looks like inside to ensure there is room for your activities.
Old Maid, Go Fish, Cards Against Humanity, and Uno are all fun games your posse will enjoy.
4. What's in the Bag
If your party bus is filled with women, playing what's in the bag is one of the best party bus ideas.
The host can make a list of common and some rare items you would find in a purse. Teams will read off the list and try to find as many items as they can in their purses. The first team to get the item gets a point.
5. Telephone
This old-fashioned game is a great way to make memories on the bus.
If you don't remember this nostalgic game, start with a simple sentence and whisper it from person to person. See how the sentence evolves by the time the last person hears it.
6. Charades
Charades is yet another game that can go with your party bus theme. This classic game can be played in pairs or teams.
Random topics can be created beforehand. Make the game interesting by adding a prize for the winners.
7. Statues
Statues is a fun game that involves a little dancing. Crank the music up and when it stops, everyone must freeze like a statue.
The people who move when the music stops are out. The winner will be the only one left.
8. The Dare Game
The dare game is similar to truth or dare, but more interesting. Each person should write down a dare and everyone puts theirs into a bowl. Everyone picks a dare to do from the bowl.
Make it even more interesting by making it a drinking game.
9. Two Truths and a Lie
Another game you could spice up with drinking, two truths and a lie can show how well you know your friends.
One at a time, each person will present two truths and a lie, it's up to the group to decide which one is the lie. How well do you know your friends?
10. Heads Up!
Head's Up is a downloadable game that can be played right from your phone. With many different categories, this party bus idea is sure to light up the night.
You must guess the card on your head before the time runs out by relying on others for clues. Play this in teams to make it a true competition.
Where to Go on a Party Bus
Deciding where to go on your party bus is just as important as all the party bus ideas to plan. As fun as the party bus will be, you don't want to spend all of your time driving around.
Anywhere can be a party bus destination, take advantage of someone else doing the driving for you. Common party bus occasions include:
Bachelor/Bachelorette Party
Casino
Concert
Night on the Town
Prom
Sports Event
Wedding
Book Your Bus Today!
Party bus ideas can consist of a lot of fun things. Customize your experience to make the night your best one yet.
What are you waiting for? Start planning your epic night now by getting a custom quote! or refer your friends who are getting married in near future to our Wedding Specialist Co-Ordinator Umar Sindhu, who will help them arrange their livery services for the wedding day, they just need to fill up this form for a personalized wedding quote form
https://forms.gle/MErFn9DJ64V4g3rC8
or to speak in Person give him a call at (551) 900 2468 From 1pm to 9pm Mon-Fri
as we have been one of the leading Wedding limousines and livery companies in New York and New Jersey with a 4.9/5 rating.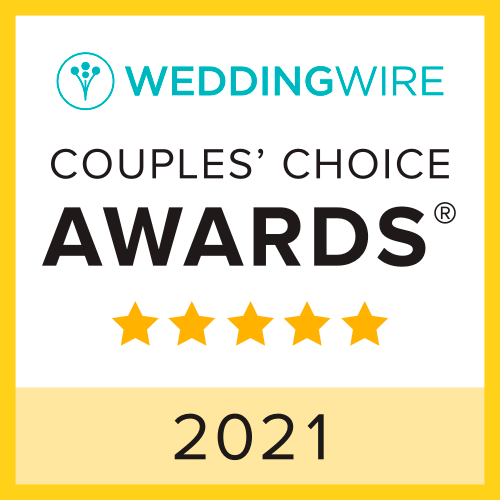 Read
View reviews:
in